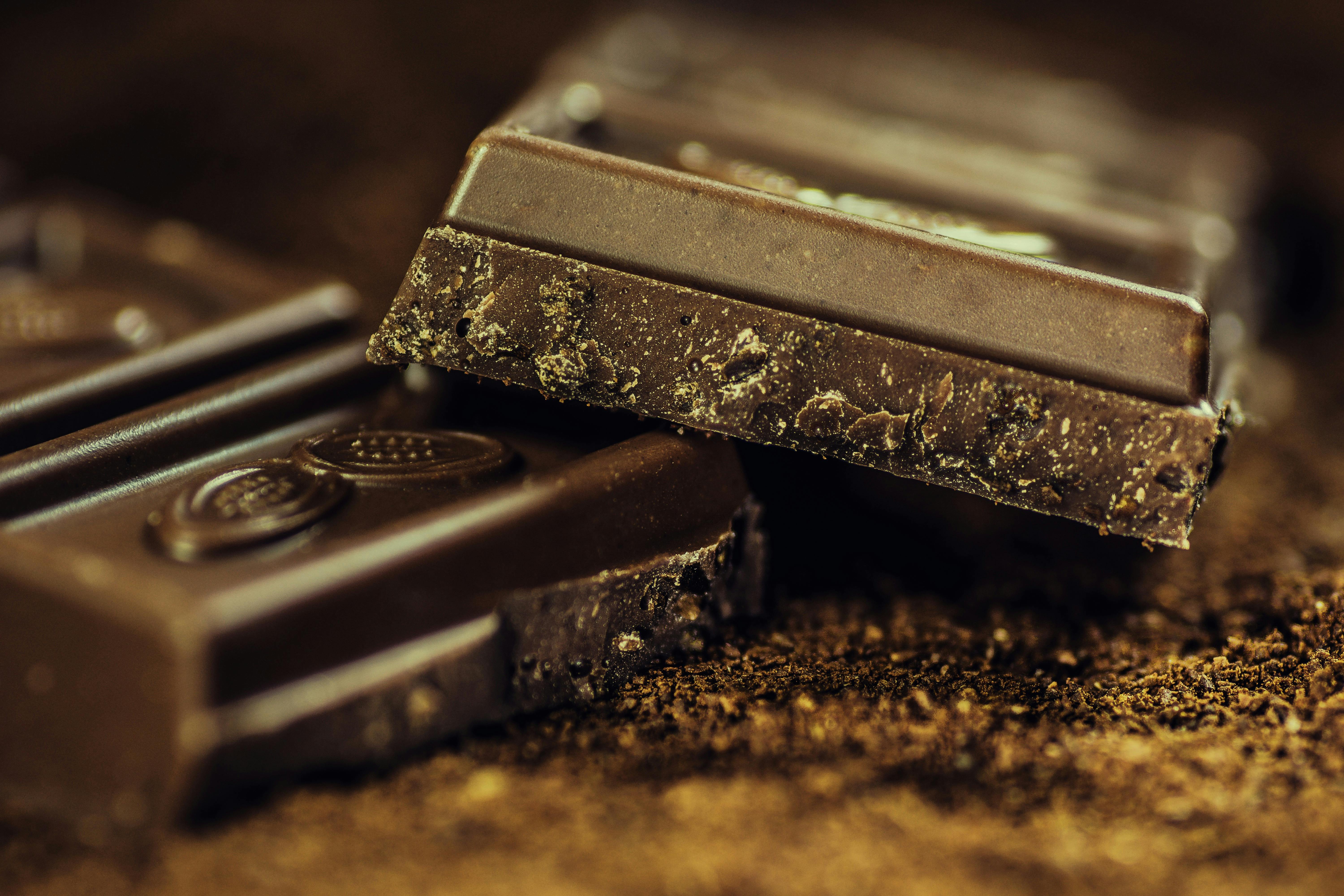 ‍
‍
Are you a chocolate lover? If so, you're in for a treat! In this ultimate guide, we'll explore the top chocolate brands from around the world. From renowned Swiss chocolatiers to Belgian masters and American pioneers, these brands have earned their place among the best. So, grab a cup of hot cocoa and get ready to indulge in the world of chocolate!
1. Lindt & Sprungli: The Epitome of Swiss Chocolate Excellence
When it comes to chocolate, few brands can match the excellence of Lindt & Sprungli. Known for their exceptional quality and exquisite taste, Lindt & Sprungli offers a wide range of chocolate delights. From their famous truffles, which practically melt in your mouth, to their delectable chocolate bars and ice cream, Lindt & Sprungli never fails to impress. Whether you're a fan of dark, milk, or white chocolate, Lindt & Sprungli has something to satisfy every chocolate lover's cravings.
2. Ferrero Rocher: The Perfect Gift for Every Occasion
Ferrero Rocher is a household name when it comes to chocolates. These golden-wrapped delights have become a symbol of luxury and elegance. The combination of a milk chocolate wafer shell, roasted hazelnuts, and creamy filling is simply irresistible. No wonder Ferrero Rocher is one of the best-selling chocolates worldwide. Whether you're giving them as a gift or enjoying them yourself, Ferrero Rocher is sure to impress.
3. Cadbury: A British Classic for Every Chocolate Lover
No list of the best chocolate brands would be complete without mentioning Cadbury. This iconic British brand is known for its velvety smooth milk chocolate and its famous Easter chocolate eggs. While the Easter eggs are a seasonal delight, Cadbury offers a wide variety of chocolate treats that are available year-round. From classic chocolate bars to innovative flavors, Cadbury has something for everyone.
4. Ghirardelli: Decadent Chocolate Delights from San Francisco
Ghirardelli is a name that is synonymous with gourmet chocolate. Founded in 1852, this San Francisco-based company has been delighting chocolate lovers for over a century. Ghirardelli is known for its rich and intense flavors, whether you're indulging in their chocolate bars or sipping on a cup of their famous hot cocoa. In recent years, Ghirardelli has also made efforts to improve sustainability and support local farmers, making them a brand that not only tastes good but does good too.
5. Mars: A Global Chocolate Giant
Mars is one of the largest chocolate manufacturers in the world, and it's no surprise why. With a wide range of chocolate bars, mints, sweets, and chewing gum, Mars has something for everyone. Their chocolate bars are not only delicious but also affordable, making them a favorite among kids and adults alike. Whether you're craving a classic Mars bar or exploring one of their many other offerings, Mars is a brand that delivers on taste and variety.
6. Guylian: Belgian Delights for the Chocolate Connoisseur
If you're a fan of Belgian chocolate, then Guylian is a brand you need to try. Founded in the 1960s, Guylian is known for its exquisite seashell-shaped pralines. These pralines are made with a blend of hazelnut and chocolate that simply melts in your mouth. In addition to their signature seashells, Guylian also offers a range of creamy bars and individually wrapped truffles. Each piece is a work of art, both in taste and presentation.
7. Russell Stover: A Trusted Name in Sugar-Free Chocolates
For those with dietary restrictions, Russell Stover is a brand that offers a delicious solution. Since 1923, Russell Stover has been specializing in sugar-free chocolates. Their chocolates have undergone few changes over the years, but their selection of flavors has expanded. From raspberry and orange to coconut and maple nut butter, Russell Stover offers a range of indulgent treats that are perfect for those watching their sugar intake.
8. Valrhona: The Rolls Royce of Chocolate
When it comes to luxury chocolate, Valrhona is in a league of its own. This French brand is renowned for its complex aromas and exceptional quality. Valrhona sources its cocoa beans directly from growers in South America, the Caribbean, and the Pacific Ocean, ensuring the finest ingredients for their creations. From their rich chocolate bars to their meticulously hand-made chocolates, Valrhona is a brand that embodies elegance and sophistication.
9. La Maison du Chocolat: Artistry in Chocolate
La Maison du Chocolat is a brand that takes chocolate-making to a whole new level. With a focus on rare and pure cocoa, La Maison du Chocolat creates chocolates that are truly a work of art. Each piece is meticulously hand-made outside of Paris, ensuring the highest level of craftsmanship and flavor. Whether you're indulging in their fruit-infused or nut-infused chocolates, the richness and flavor of the chocolate shine through in every bite.
10. Godiva: Premium Chocolates for Every Occasion
Godiva is a brand that has become synonymous with premium chocolates. Despite their reputation for luxury, Godiva offers chocolates at a fair price. Each box of Godiva chocolates contains excellent quality chocolate that is rich and fulfilling. With a wide range of flavors and truffles to choose from, Godiva ensures that there's something for every chocolate lover. Plus, with no additional preservatives, you can enjoy their chocolates with confidence.
11. Jacques Genin: Parisian Perfection in Chocolate
When it comes to chocolate melters, Jacques Genin is one of the best in the world. Based in Paris, Jacques Genin is known for producing some of the most delectable chocolates, caramels, and pates de fruits. Their creamy treats are a favorite among top French hotels and eateries. With Jacques Genin, you can expect a high standard of quality and flavor that will tantalize your taste buds.
12. Scharffen Berger: Revolutionizing American Artisan Chocolate
Scharffen Berger holds the distinction of being the first artisan chocolate producer in America. Founded in 1996, this brand revolutionized the chocolate industry with its premium baking chocolate and cocoa powder. Scharffen Berger offers a range of baking chunks, bars, and cocoa powder that are perfect for any baking project. Their commitment to quality and innovation has made them a favorite among home bakers and professional chefs alike.
13. Duc d'O: The Best of Belgian Chocolate
Duc d'O is a brand that knows how to create the best Belgian chocolate. Founded in 1983, this brand uses only the finest ingredients to create a variety of fine chocolates. From their seashells to their flavored pralines and flaked truffles, Duc d'O offers a range of indulgent treats. With their dedication to quality and craftsmanship, Duc d'O has earned its place among the best Belgian chocolate brands.
14. Patchi: Luxury and Flavor in Every Bite
Patchi is a brand that has captured the hearts of chocolate enthusiasts around the world. Known for its thematic chocolate favors and premium chocolates with nutty fillings, Patchi offers a luxurious chocolate experience. Made with delicious Belgian and Swiss chocolate and natural ingredients, Patchi chocolates are the perfect way to mark special occasions or give as gifts. While they may be a bit on the pricey side, the taste and quality of Patchi chocolates make them worth every penny.
15. Teuscher: The World's Top Chocolate Brand
Teuscher has been rated the world's top chocolate brand by National Geographic Magazine, and it's easy to see why. This brand offers a chocolate experience that is unmatched in taste and quality. Made with the finest natural ingredients, Teuscher chocolates are known for their marzipan, fruit, and nut combinations. Their champagne truffles are a house specialty that you simply must try. With Teuscher, you can expect a chocolate experience that will delight your taste buds and leave you craving more.
In conclusion, these 15 chocolate brands represent the best of the best when it comes to indulging in the world of chocolate. From Swiss excellence to Belgian mastery and American innovation, each brand offers a unique and delectable experience. So, whether you're treating yourself or looking for the perfect gift, these chocolate brands are sure to satisfy your cravings and leave you wanting more.